Delicate patterns spokes
A small selection of openwork patterns spokes, everywhere from the network.
1. An interesting pattern: Agur and crossing? (Agur means openwork ajouree in French)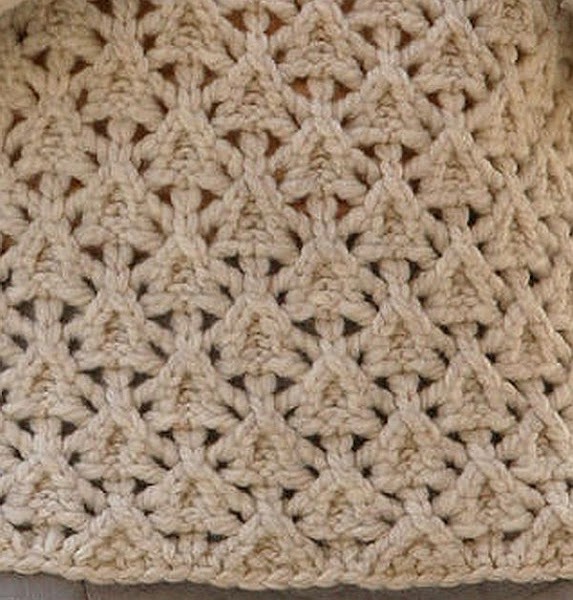 August 10, 2014
To all Knitting Paradise followers of this pattern: Good news. Here is the stitch list for this pattern. Please refer to the photo and chart at the top of this page.
This translation is courtesy of a Russian friend and is error and guess free. Thanks Julie!
Chart clarification:
The even rows 2,4,6,etc are not shown. These wrong side rows are all purl except for the Ø yarn overs on the right side.
2. O Open circle is YO on the right side. You purl this on the wrong side along with all stitches of the wrong side.
3. Ø is a yarn over on the right side.

Why is it different???

On the wrong side where you purl the entire row, you Knit the Ø. You may consider marking these yarn overs so you can distinguish them on the wrong side from other yarn overs.
The last symbol is a left leaning double decrease.

S1, k2 tog, psso.

See the YouTube video on how to knit this.
http://youtu.be/HqFHeKaFNXE
I have reached the end of deciphering this chart.
One additional note on charts. You see the blue square in the chart. This is your design repeat.
The other stitches on the sides are the beginning and ending stitches. You have to make as many repeats as you have to fit the sweater to your size. But make sure the beginning and the ending of the repeats is just like the chart shows. Do not end up with a series of design repeats and then stop.